Introduction
Open-world PvP (Player Versus Player) is only available once you reach level 50 or higher. PvP can only take place outside of "safe zones". Safe zones are towns and cities around the world. Otherwise, you can attack another player or be attacked anywhere at any time.
There are many PvP aspects to Black Desert, such as Red Battlefield, ranked PVP – Arena of Solare, and open-world arenas. There are also GvG wars and Node Wars/Sieges which take place throughout the day.
This guide does not cover GvG wars and Node Wars/Sieges. If you would like to learn more about these, click here.
If you are interested in the Perma-red life, I recommend also reading the Muiquun's Red Player Guide.
How to activate/deactivate PvP Mode
To activate PvP mode, press Alt + C or click on the sword and shield icon to the left of your HP bar. The icon will glow red when it is activated and you will receive a system notice as well as an icon next to your name.
Once PvP mode is activated you can attack another player.
To deactivate PvP mode again, you can press Alt + C or click on the sword and shield icon. The icon should return back to it's gray color and you will receive a system notice. It may take some time to deflag if you have just attacked another character and you may still be able to be attacked, but cannot deal damage yourself.
You can see the difference between PVP being switched off and on, in the screenshots below:
PvP Penalty & Karma
Karma System Basics
Karma is account-wide/family-wide, and shared across all your characters.
Your account starts off with neutral (0) karma and as you kill monsters, you will gain karma from them.
When you first reach level 50 you should have full karma, which is a maximum of 300,000 Karma.
If you are flagged up, the first time you hit another player will result in you losing 3,000 Karma
If you kill a player when you have flagged up you will lose between 50,000 and 120,000 Karma, depending on how similar your gear is. You will lose more Karma if the other player is much lower gear than you, and less Karma if they are a similar gear score.
Hitting or killing another player who is flagged up will result in no Karma loss.
You do not lose anything for dying in PVP.
Once you reach negative Karma, your character will turn red and can be attacked at any time. You can only defend yourself if you flag up, and you will still lose Karma for attacking or killing the person.
If you die with negative karma, you may experience some penalties such as experience loss (1 – 3%), the chance of gear degrading on PVE death, and breaking crystals on PVP death. Some NPCs may not talk to you and NPC guards might attack you.
Attacking or killing a player with negative karma (red) has no penalty.
Naval Fame
Sea Karma (Naval Fame) is another family-wide stat that is seperate from your normal "land karma".
You can lose Naval Fame by attacking and sinking other player's ships.
Having negative Naval Fame will stop you from being able to use some Wharf Managers. You are limited to only using Kuit (Pirate) island to repair and resupply your ship.
To restore your Naval Fame, you need to kill sea monsters.
Negative Karma Punishments
In the Valencia desert, karma penalties are significantly reduced but negative karma players will be sent to jail when they die to PVP. View the table below for the differences between PvP penalties in Valencia compared to the rest of the world.
All other regions

Valencia Desert

Karma

Positive

Negative

Positive

Negative

Broken Crystals

PVE Death

PVE Death

PVE Death

PVE Death

✔

 

✔

✔

✔

PVP Death

PVP Death

PVP Death

PVP Death

✖

✔

✖

✖

Loss of EXP

PVE Death

PVE Death

PVE Death

PVE Death

✔

✔

✔

✔

PVP Death

PVP Death

PVP Death

PVP Death

✖

✔

✖

✖

Chance of Gear Degrade

PVE Death

PVE Death

PVE Death

PVE Death

✖

✔

✖

✖

PVP Death

PVP Death

PVP Death

PVP Death

✖

✖

✖

✖
※ Trade items have a chance of dropping regardless of the area or reason for death, but no items can be looted by/from other players.
Jail System
This system is only part of the Valencia desert region. You will get a red triangle/warning symbol on the bottom left of your minimap, which indicates you are in the Valencia desert and the jail rules apply.
Killing another player will make you an "outlaw" for 30 minutes. If you have negative karma, you will become an outlaw for 60 minutes. An outlaw symbol will then appear next to your name to warn other players. The outlaw symbol will disappear unless you move outside of Valencia. Moving outside of Valencia will cause the timer to pause and you will remain an outlaw when you return. It's important to note that you will still lose karma in the desert for killing another player.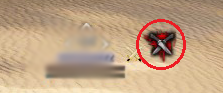 If you die to another player as an outlaw (whilst still in the desert) you will be sent to jail instantly and will not have any other death punishments. If you are outside the desert, normal punishments will apply. When you are sent to jail, you will remain in jail for either 30 minutes, 50 minutes or 60 minutes depending on how many players you killed as an outlaw.
You will also receive a debuff with the following limitations:
Unable to enter combat stance
Movement speed reduced by 50%
Unable to board or call your mount
Cannot use the escape option in your main menu
In addition, you cannot take part in the Red Battlefield, Horse Racing, or Guild Sieges. If you die whilst in jail, you will not receive the death penalty.
Multiple guards are placed at each entrance/exit of the jail, as well as some inside for surveillance. You can leave after completing a quest or by waiting up to 60 minutes (at -1 million karma) for your jail sentence to end. It is also possible to escape, but first, you must successfully make your way through the jail to the NPC who will free you.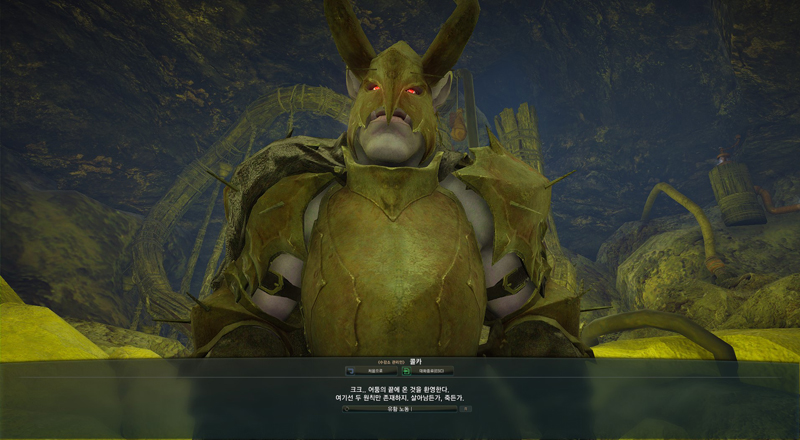 Outlaw Town – Muiquinn

Muiquinn is the outlaw town. Players with positive karma will be attacked by the guards in Muiqinn, as well as not being able to interact with the NPCs in town. Whilst low karma players are welcomed. NPCs offer daily EXP boost quests for outlaws.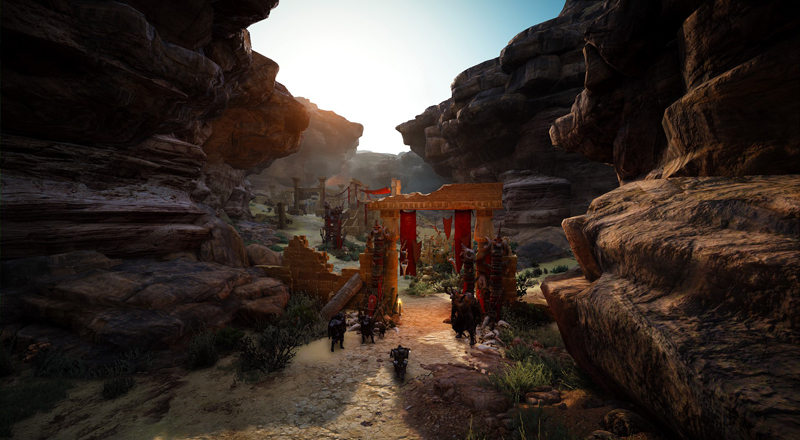 If an outlaw dies in Muiquinn, they will not receive any death penalties. They can also resurrect safely in the town once they leave the jail.
Open World Arenas
Whilst in an arena you can attack any other player as long as they are not in your party. You will receive no penalty and can respawn immediately in the same place. Below are the locations of Open World Arenas.
Velia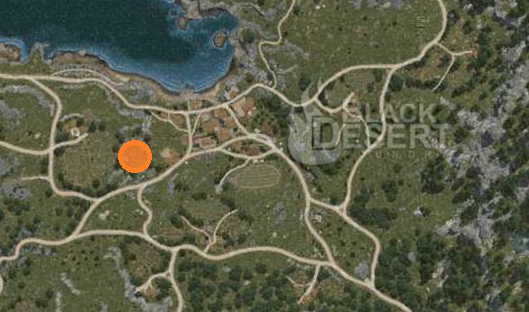 Heidel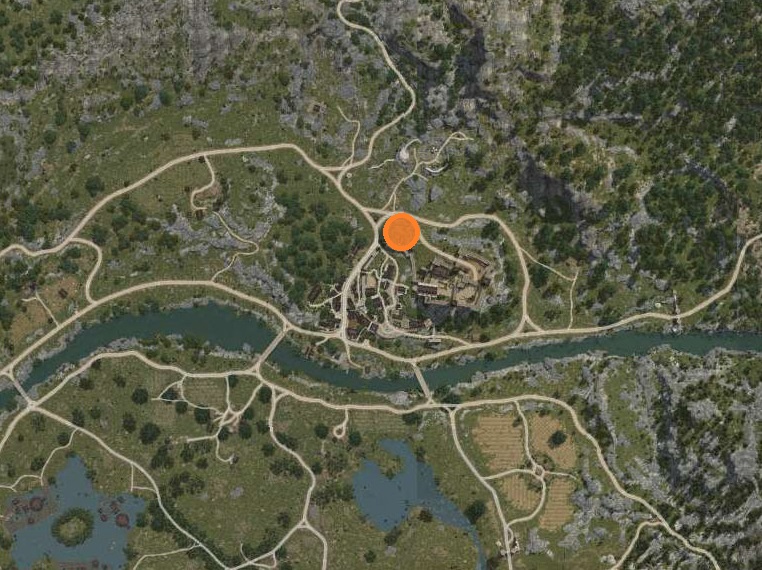 Calpheon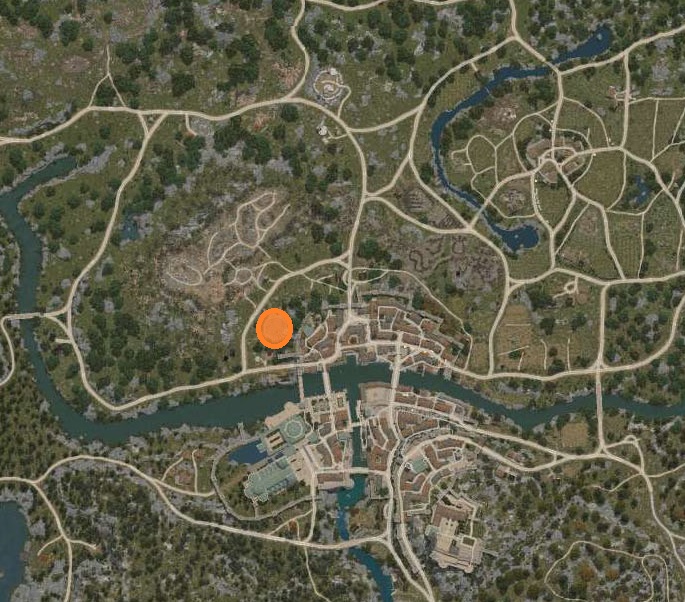 Valencia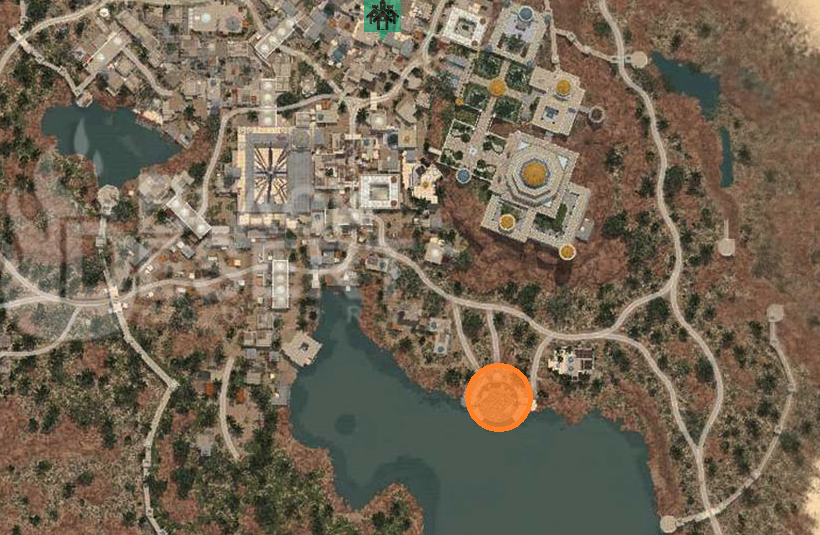 Dueling
You can go up to any player and an option to invite them to duel will be above their head.  There are no limitations to who can duel, you do not need to be a certain level, or have full HP or a certain gear score to invite a person to duel. However, you cannot invite a person to duel if they are in your party. If the player accepts, the duel will begin. Other players can also send an invite to a player who is already in a duel. If the player accepts they will also be able to participate in the duel.
If you die during a duel, you can resurrect at your current location without using elion's tears. To cancel a duel, you must click the sword icon in the top left corner. A duel is not automatically canceled when you die.
Arsha Servers
There are 2 Arsha Servers available:
Arsha Server (PVP)
Arsha: Anonymous Server (PVP
Each server has different rules, but both servers have the following benefits:
You can join the Arsha Servers to PVP freely in the open world without losing karma.
However, if you already have negative karma, you will still have negative karma punishments.
The Arsha servers also have a permanent +50% Item Drop Rate buff.
Arsha: Anonymous Server
The Arsha: Anonymous Server is the same as the Arsha Server, but with an extra set of rules which makes the server more "hard-core".
Unlike the original Arsha Server and normal servers, you do not need to flag up to hit other players, and all player names are hidden by default, shown only as "Hardened Adventurer".
Typing in chat will not display a speech bubble for your character, but your name is revealed in the chat window.
Even guild members cannot see your Family and Character name. Instead they will see a white square icon on the mini-map like any other player. Guild members can also freely attack each other.
Platoons are disabled on the Arsha: Anonymous Server. You can however, join a party, with a maximum of 5 party members.
Skills that buff allies will only work if you are in a party, but guild buffs will work in the same manner as every other server.