Introduction
A Mansion is a housing option for players which is larger than the normal city housing.
Mansions also allow players to decorate the exterior of the building with grass, trees, bushes, flowers, statues and more. There are special exclusive furniture that can only be used in Mansions, in addition to the normal furniture options.
There is currently only one mansion available called the "Blue Maned Lion Mansion", which can be found east of Heidel.
How to buy your Mansion
Unlocking the mansion

Pre-requisites:
Unlike normal housing, you must first unlock the ability to buy the mansion by completing a questline. The questline can be found in your quest log (O) under "Suggestions" in the category "[Blue Maned Lion's Manor] New Master of the Manor".
The first quest in the questline is called [Manor] Crucio Domongatt's Summon and can be obtained from your Black Spirit after completing the Main Story questline up to Mediah.
After completing the questline, you can interact with the outside gate of the mansion to buy the mansion. Buying the mansion requires:
5 Contribution Points
Daily Silver Cost
---
Mansion Contracts
You will need to sign a contract to buy the mansion for a set amount of days (min 1 day – max 365 days) and pay the total silver cost. You can adjust the length of the contract by clicking the cog setting button.
Ending your contract
You can choose to end your contract early, and you will receive some silver back, but not the full amount.
To do this, choose the "Return the Manor" option at the gate and withdraw your contribution points.
| Remaining Days | Returned Silver (%) |
| --- | --- |
| less than 30 days | 85% |
| 30 to 89 days | 80% |
| 90 to 179 days | 77% |
| 180 to 364 days | 73% |
| 365 days | 65% |
---
Expired Contracts
If your contract expires, you will not be able to access the mansion again until you create a new contract.
The furniture you have placed will remain exactly how they were left in the manor and will NOT go to storage.
To get your furniture back, set a contract for 1 day and remove your furniture, or uninvest your contribution points in the manor.
Mansion Furniture List
Craftable Furniture
Common material used in Mansion Furniture Crafting Recipes:
Turf
Bought from Lebyos, the Furniture Vendor in Heidel
[Manor] Turf Tile (1X1) – 1,000,000 Silver
[Manor] Turf Tile (2X1) – 2,000,000 Silver
[Manor] Turf Tile (2X2) – 4,000,000 Silver
[Manor] Turf Tile (2X6) – 12,000,000 Silver
[Manor] Turf Tile (4X4) – 16,000,000 Silver
[Manor] Wing Turf – 2,000,000 Silver
[Manor] Circular Turf (Large) – 2,000,000 Silver
[Manor] Crescent Turf – 2,000,000 Silver
[Manor] Circular Turf (Small) – 1,000,000 Silver
Raised Flower Beds
Bought from Lebyos, the Furniture Vendor in Heidel
[Manor] Wing Raised Bed – 2,000,000 Silver
[Manor] Circular Raised Bed (Large) – 2,000,000 Silver
[Manor] Crescent Raised Bed – 2,000,000 Silver
[Manor] Circular Raised Bed (Small) – 1,000,000 Silver

Maze Shrubs
Bought from Lebyos, the Furniture Vendor in Heidel
[Manor] Long Maze Shrub – 2,000,000 Silver
[Manor] Maze Shrub – 1,000,000 Silver
[Manor] Maze Corner Shrub – 2,000,000 Silver
[Manor] Maze Arch Shrub – 4,000,000 Silver
[Manor] Maze Cloud Shrub – 3,000,000 Silver
[Manor] Maze Donut Shrub – 3,000,000 Silver
[Manor] Maze Balled Shrub – 3,000,000 Silver
[Manor] Twisting Shrub – 3,000,000 Silver
[Manor] Small Acacia Tree
Bought from Mayeri, in Trent
Costs 3,000,000 Silver
[Manor] Small Birch Tree
Bought from Mayeri, in Trent
Costs 3,000,000 Silver
[Manor] Cypress Tree
Bought from Mayeri, in Trent
Costs 3,000,000 Silver
[Manor] Small Palm Tree
Bought from Altas at the Altas Farmland near Ancado Inner Harbor
Costs 3,000,000 Silver
[Manor] Cactus
Bought from Altas at the Altas Farmland near Ancado Inner Harbor
Costs 2,000,000 Silver
Flowers
Bought from Lebyos, the Furniture Vendor in Heidel
[Manor] Little Angelica – 1,000,000 Silver
[Manor] Little Azalea – 1,000,000 Silver
Manor] Breaking Wave Chair
Bought from Benns Ruberen, in Grandiha
Costs 3,000,000 Silver
Olvian Furniture
Bought from Wocester, in Olvia
[Manor] Olvian Dining Table – 15,000,000 Silver
[Manor] Olvian Table – 10,000,000 Silver
[Manor] Olvian Bedside Table – 4,000,000 Silver
[Manor] Olvian Chair – 4,000,000 Silver
[Manor] Olvian Drawers – 15,000,000 Silver
[Manor] Shattered Star Partition
Bought from Gustuk, in Port Epheria
Costs 2,000,000 Silver
The Partitions can also be combined in your inventory to create a large partition or corner partition: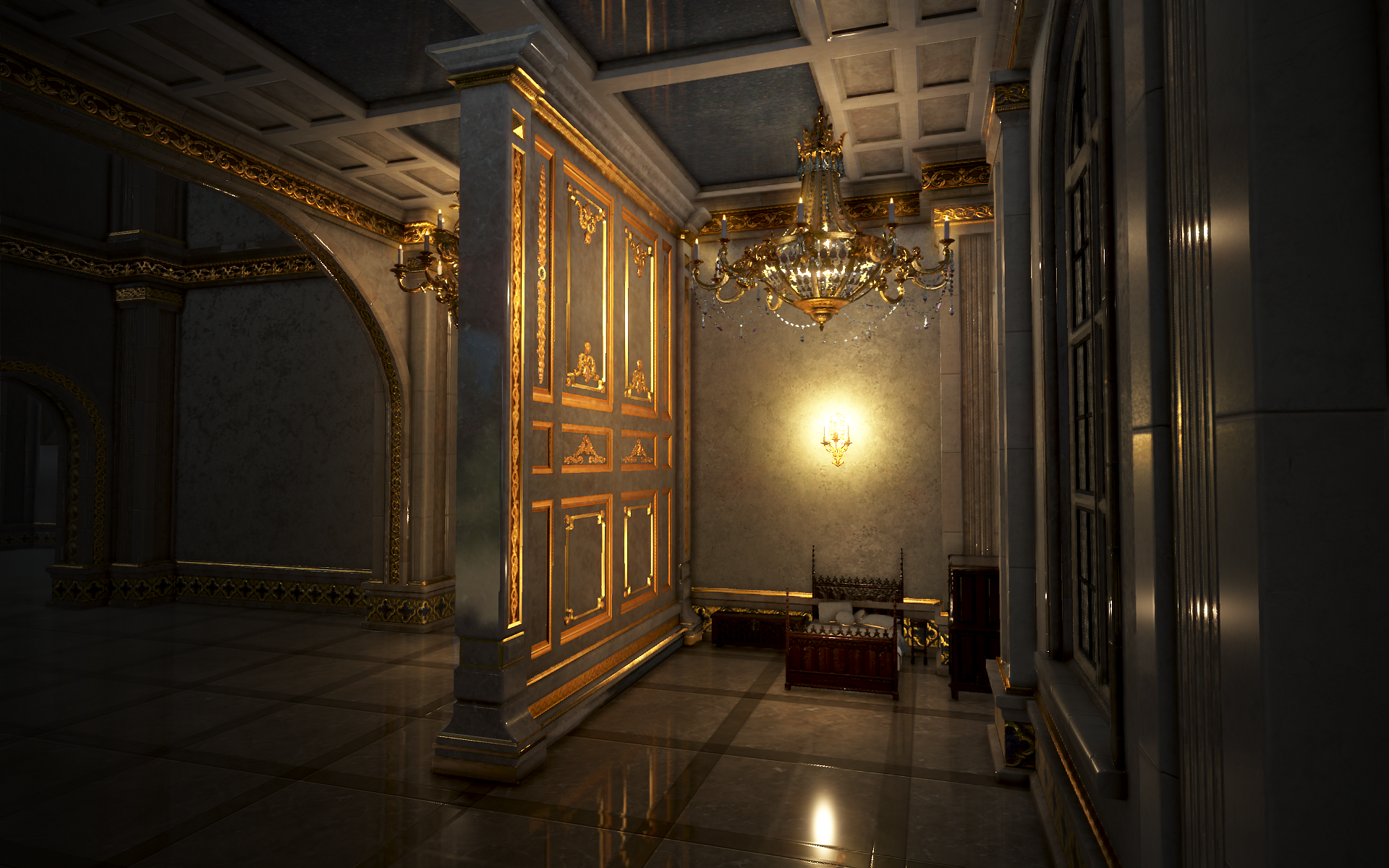 Instrument and Music Stand
Bought from Benns Ruberen in Grandiha
[Manor] Spirit's Echo Contrabass – 30,000,000 Silver
[Manor] Florchestra Music Stand – 20,000,000 Silver