Pearl Abyss held a user conference for Black Desert on 02/04/2016 in the ADM Community Gallery. They announced upcoming plans and the future direction of Black Desert. The CEO quickly discussed the Valkyrie Awakening Weapon (Lance) and explained that they plan to release content on a monthly basis.
Manually Translated by BlackDesertFoundry.com
Sea Content
The sea region is a huge area on the north side of the map. Pearl Abyss plans to make the sea much larger and says that the desert region will not even compare in size. There are plans to introduce more sea content and give players a reason to go out into the ocean.
Advanced fishing will be available along the ocean current with seagulls flying in the air to indicate a fishing spot. These fishing spots will allow you to catch fish much faster and will be much more efficient.
Along the coast, there will be underwater treasure chests and other rare items or hidden areas to collect and explore.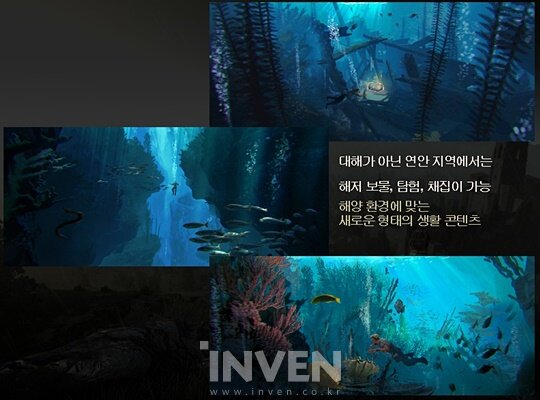 A new life profession will be implemented known as "Sailing". This profession will be leveled by sailing boats and other methods.
Two new ships are also planned:
Battle Ship – The Battle Ship is constructed at a Guild House and can only be used by the Guild Master and Officers. It is a large ship specially designed for GvG battles and will have cannons installed.
Trading Ship – The Trading Ship is a faster ship designed for traders which can be used by your workers.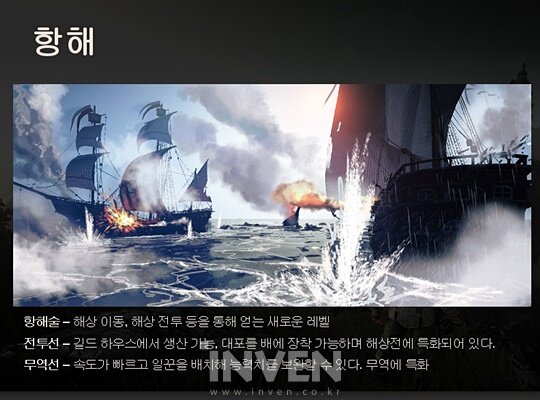 Weapon Awakenings
It has been announced that the Wizard and Witch Weapon Awakenings have been delayed due to the complexity of implementing them. However, Weapon Awakenings have been revealed for the remaining classes, and will be released in the following order:
Ninja – Mulitple Swords
The Ninja class will use multiple swords (3 – 5) with fast movements. Pearl Abyss took the images of a Samurai when designing the Weapon Awakening for Ninja.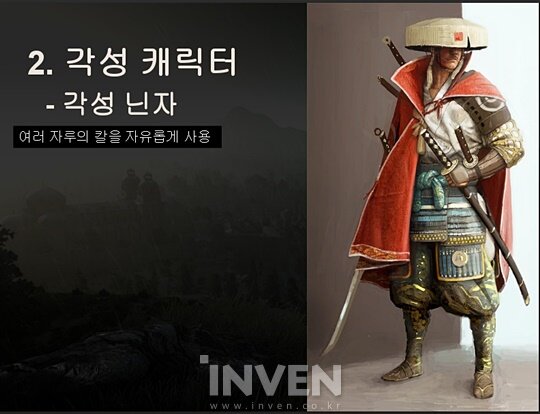 Kunoichi – Chakram
The Kunoichi will use a Chakram with "rhythmic gymnastic" movement and combat.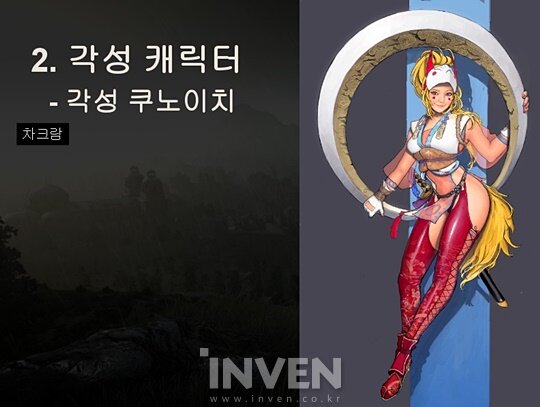 Wizard – Golem (Fire and Water)
The Wizard class will use a magical Golem to replace their staff. He will use the elemental spirits of Fire and Water.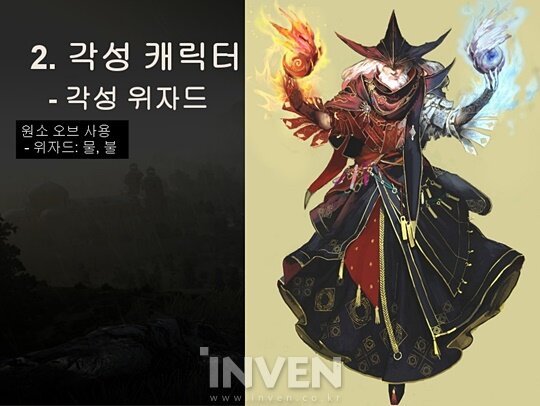 Witch – Golem (Earth and Lightning)
The Witch class will use a magical Golem to replace their staff. She will use the elemental spirits of Earth and Lightning.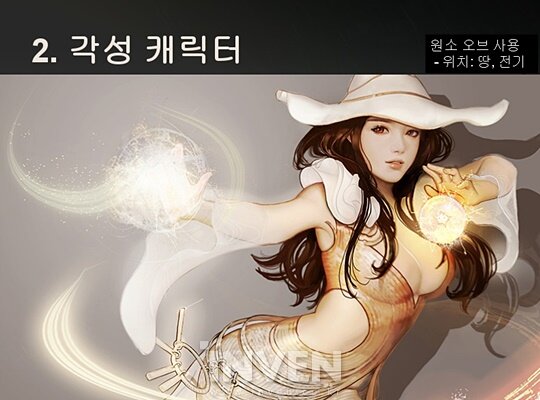 Kamasilvia (Elven Land)
Kamasilvia is the homeland of the Elves in the Atacama region. Kamasilvia will be the "summer" or "nature" region filed with greenery and will have a similar look and feel as to what you would expect from the Ranger's home. The new area will be a similar size to Calpheon and will be located just south west of Calpheon. There will also be a new field boss added to the Elven Land of Kamasilvia.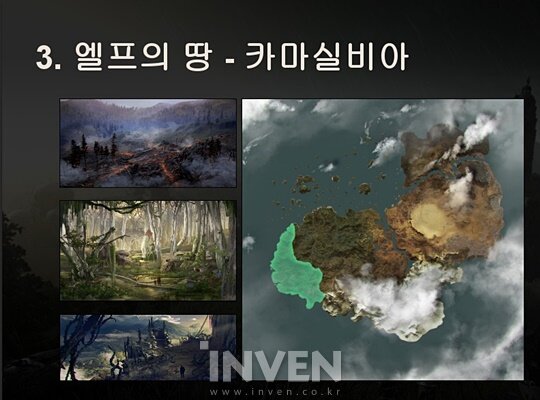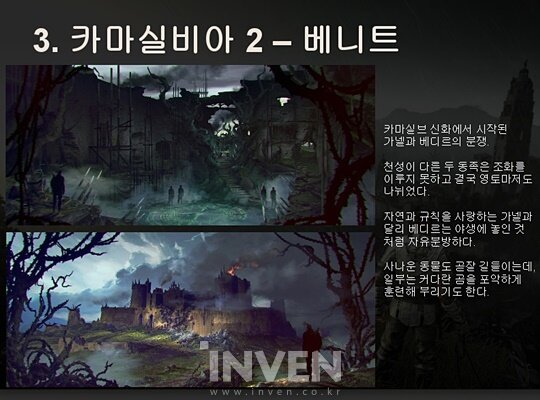 As well as the new region, Pearl Abyss are planning to release a new class. The new class will be a typical "Dark Elf". She will use a longsword with fast and agile attacks. It's also well known that the Dark Elf is particularly aggressive towards the Giant race.
Drigan (Giant Land)
Drigan is the homeland of the the giant race and is the region  between the Elven Land and the Dwarven Land. It will be located east of Kamasilvia and south of Calpheon. The update is currently scheduled to take place in Korea later this year and will reveal the lore of all 3 races.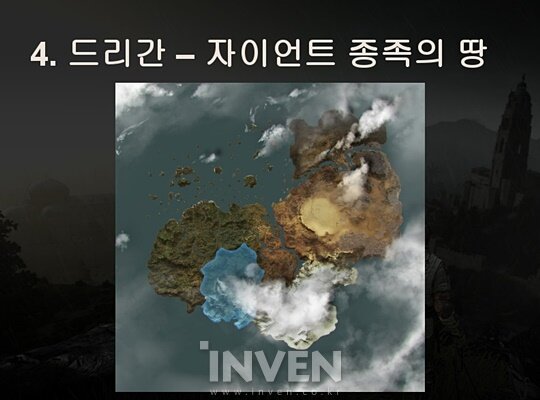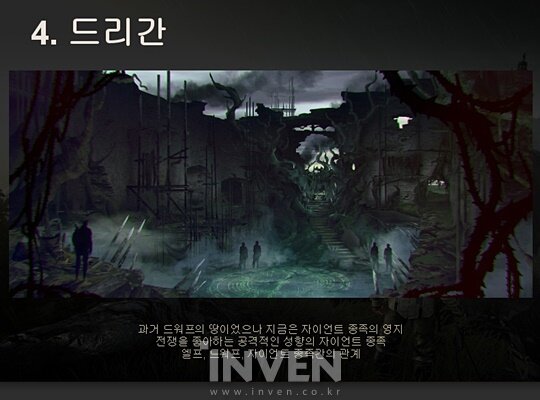 Mounts – Tier 9 Horses
Tier 9 horses will become available which will be much faster and more powerful than the previous tiers. There are also plans to release at least 3 new types of tier 9 horses, such as the Hell horse, Pegasus and Unicorn.
Hell Horse
The Hell horse will not be as fast as the other available tier 9 horses, but will instead have more powerful attacks and stronger horse skills. The horse uses flames to cause fire explosions and destroy their enemies during a battle.
Pegasus
The Pegasus horse is a winged horse which will use their wings to safely drop from high places. There are currently no plans for the Pegasus to fly, but will be able to jump off cliffs and safely glide downwards.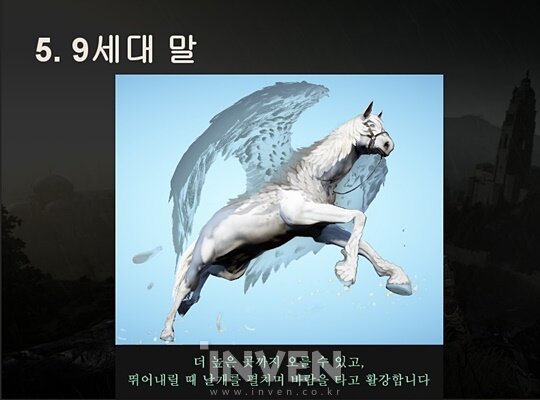 Unicorn
The Unicorn horse is a friendly mount which will buff their passengers and give them unique skills that may be useful in battle.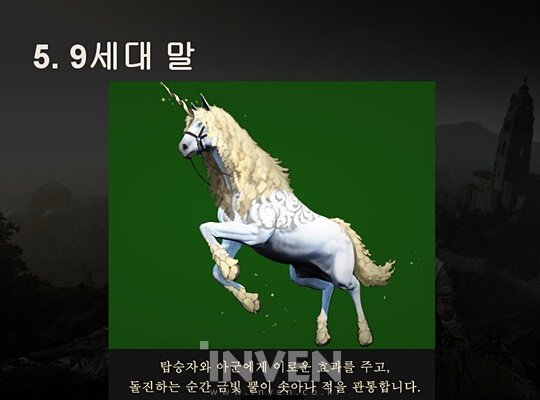 Other Plans
In-game voice chat is planned to be added and has almost completed the development stage. The Skill Awakening system is also going to be revamped, as well as more co-op content to encourage party play.
A Wanted system is currently under construction which will allow players to place a bounty on a player when they are killed by them. Baby Elephants are also going to become available as a mount, which will specialize in Trading rather than fighting.
Thank you for reading! Let us know in the comment section below, or on our forums, what you are most excited about.
Source: http://www.inven.co.kr/webzine/news/?news=154184&site=black
Images are from inven.co.kr