The Black Desert FESTA event was held on Saturday 2nd December 2017 to celebrate the 3 year anniversary of Black Desert.
Executive Producer Jae-Hee Kim appeared on stage to relect on the past of Black Desert and make some exciting announcements.
Damage numbers and Hidden stats
Before diving straight in, he addressed the recent issues with hidden stats and damage numbers. He explained that although damage numbers are included in the Mobile version, they will not be coming to the original game because they do not want players to focus on the nubmers too much instead of the action combat itself. 
They have however, recently released hidden stats such as accuracy, damage reduction, evasion and additional damage. 
Patch Notes and undocumentated changes

He also addressed some issues with patch notes and "ninja" patches with undocumentated changes. He explained that in the course of development, mistakes sometimes make their way into patches they shouldn't be in and aren't always noticed straight away. 
The Wizard class for example, actually had an undocumented change recently and players found that the class had been nerfed, after some investigation, it was revealed that this was the case and a fix will be applied soon. He apologized to everyone who plays the Wizard class and gave more information:
The skill "Cataclysm IV" was a skill you could learn at level 62. When these skills were changed to a level 60 skill, the radius of the level 4 skill was actually smaller than it should be. 
The skill "Aqua Jail Explosion" has slower timings than in the past and this lead to the stun not going off at the right time. Players found it hard to adjust and it has been changed slightly. The skill is currently under review and in the future the skill description may also be changed for clarification.
The skill "Hellfire" was ignoring the target's damage reduction and was dealing a lot more damage than it should be. 
He also mentioned that in the future updates, changes will be explained better in the patch notes and will include more information such as increases to monster DP and HP.
Optimization
Next, the content and client optimization was discussed. He explained that performance settings to suit your PC has been added at that they have managed to reduce the game size from 51GB to 27GB. He apolozed for any bugs that have been caused whilst they were in the proccess of making these improvements.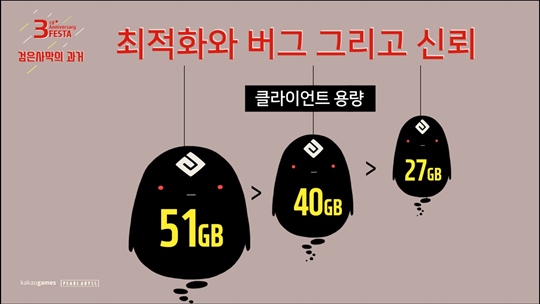 Life Skill update and new mini-games
Life skills are going to be updated to make them more interactive. For example: when gathering, if the player finds a rare crop, they will have a mini-game that will require them not to hurt the roots of the crop. 
Mini-games are going to be added to other content as well. Another example they gave was that they would like to change horse training/breeding to be more intereactive. To do this they will be introducing a horse whip which can be used to gain more horse exp and acquire more skills. The higher training level you have, the more the whip can be used.
They are also going to be adding failstacks to horse awakening and adding more skills to the awakening horses because they are so hard to get.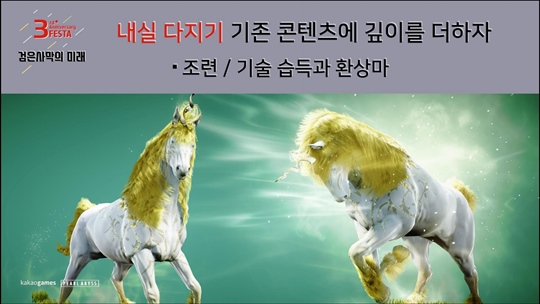 New players: Tutorial and Storybook
The tutorial mode is being expanded to teach players other content, such as various life skills. A Storybook system is also being added where players can level up and make money from following the quests in their storybook.
Absolute Skills and Balance
He explained that the Absolute skills were added to help balance the classes and also give more options for players. For example, if a player didn't want to use their awakening weapon and prefered the pre-awakening, they would not be at a disadvantage by doing this. However, after the response from the players, they realized that it is still unsatifactory. Next week they will begin to adjust the balance on Absolute skills. He also said that they were thinking about adding more effects and adding new Absolute skills, such as changing effect colours, cooldowns and range.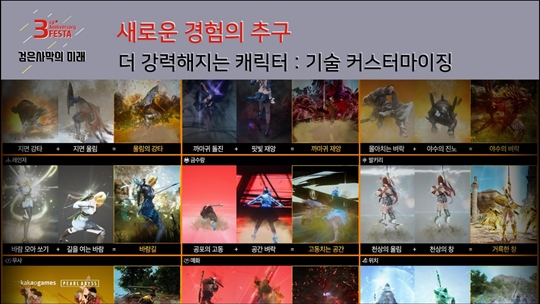 He also spoke about balance and is aware that soome classes are stronger/weaker than others. Nerfs and buffs are coming in the future but palyers need to be patient and understand it's a slow progress. In addition, he added that balance changes are going to be announced in the patch notes and that they are listening to the community feedback at all times.
UI changes and 3D mini-map
A new UI is currently in development and an "action mode" is being added to allow players to focus on combat without all of the clutter on-screen. 
He also spoke about the 3D mini-map which is used on Black Desert Mobile. It was originally developed for the PC version and shows the elevation and terrarain more clearly. It will be completed soon and added to the game. 
Click images below to view full size
Item Engraving
Item Engraving is currently in development and players will be able to place their family name on an item if they meet certain requirements. They are also considering adding effects to items or other options later on to add more customization. 
Audio and Graphics Remastering
Audio and Graphics Remastering has been menstioned several times before and is now almost completed. The executive producer is directly coding this and 60 – 70% of the images shown are now completed. Once the remastering has been completed, it will be added to the game with the option to turn it on or off.
Audio remastering is still ongoing.
Click images below to view full size
Character Swap/Tag System
The character swap/tag system is a new system in Black Desert where players can connect their main character with another character in town. They can then swap characters immediately without disconnecting or moving away from their hunting (grinding) zone. The two characters will share the cooldown on emergancy escape (V) to prevent abuse. 
The tag system is expected to be coming to Korea next week.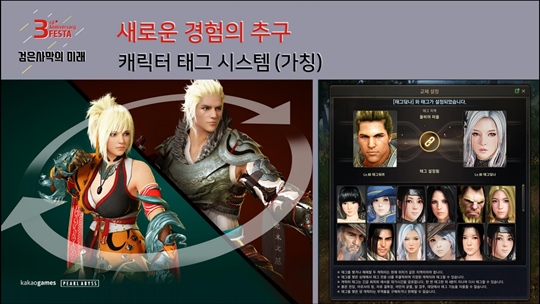 Guild changes – Battles and Duels
Guild battles and duels will be added and these will be linked to Conquest/Node wars. 
Currently, node wars are only possible for large guilds. They are hoping to revamp this by introducing guild battles and guild duels. In a guild battle, there can be 20 vs 20 battles, 5 vs 5 battles and all-out battles with 3 rounds. This will allow for smaller guilds to also take part and have fun. 
The duel system will be a 1 vs 1 fight and will give a hero buff to the victorious side or a slight advantage to the winning team. This is still just an idea and has not yet made it into the development stage. More information will be revealed in GM Notes when it is being developed.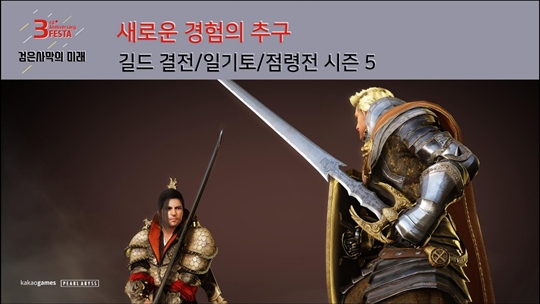 New Region – Dreagan
In the first half of next year (2018), they are aiming to add a new area called "Dreagan". He explained that they hope to change the content to make it more diverse, such as the changes they made to Kamaslyvia grinding. They also announced that dragons will be one of the monsters in Dreagan and players will even be able to catch dragons.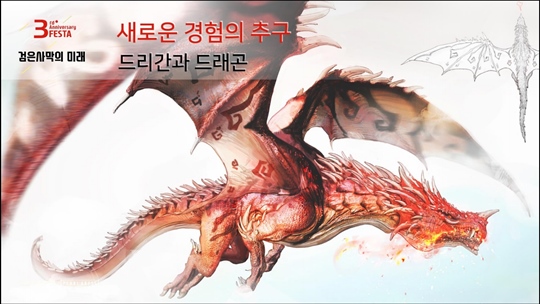 Click images below to view full size
Underage server (15 – 18 years old)
A dedicated server is being added in Korea for 15 to 18 year olds. This server will be seperated from the current servers and will have some changes. This server will be added on 21st December. Players will be able to change server once they are 18+.
A testing server was also discussed and may be added in the future.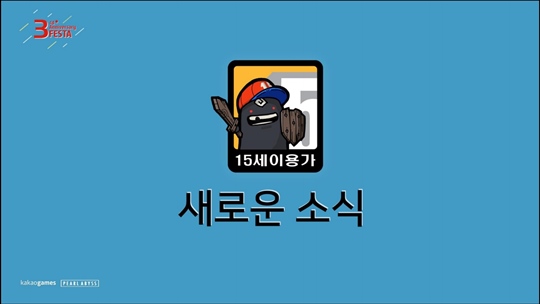 New class – Ran (Dancer)
The 16th classes was announced! The newly added character "Ran" is a female character from the eastern kingdom. She uses martial arts and her main weapons are a sword and Crescent Pendulum. It has also be rumored that her awakening weapon will be two chained short swords.
Two teaser videos have been released showing unique "flying" motions in the air and some combat. 
Korean players will be able to pre-create their character starting today and further information, such as her release date, will be announced at a later date. Detailed background stories of the character can be found on the offical website. Pre-creation rewards include a 7 day combat book, 7 day blessing of Kamaslyvia, and 100G gold bar.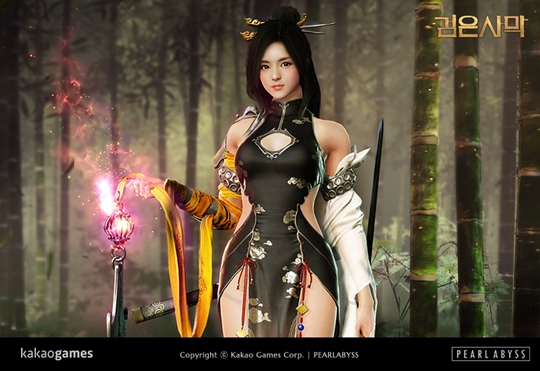 Image sources from inven.co.kr
Translated by BlackDesertFoundry.com