Hello.
The MMORPG, a black desert.
Thurs, 29th October 2015 patch notes included a 
My Scary Halloween
event, along with 
71 addition changes.
For details of this update, refer to the information below.
[Events]
Translated Event Images coming soon.
● [event] My Scary Halloween Party Black Desert event is in progress.
– Game night (22:00 to 7:00) When the World mischievous in my surrounding farm pumpkin ghost monster appears.
– The aid mischievous ghost pumpkin Halloween candy sweet acquire, or you can replace it with Halloween ornaments.
● [Event] The event will proceed renewed the old costume.
– If the costume extraction will be paid to the call of Augsburg.
● [Event] October 愛 hot time event is in progress.
– Fri October 30th – November 1st 16:00 pm 24 times the battle experience 2, Blackstone deuropyul increase will be applied.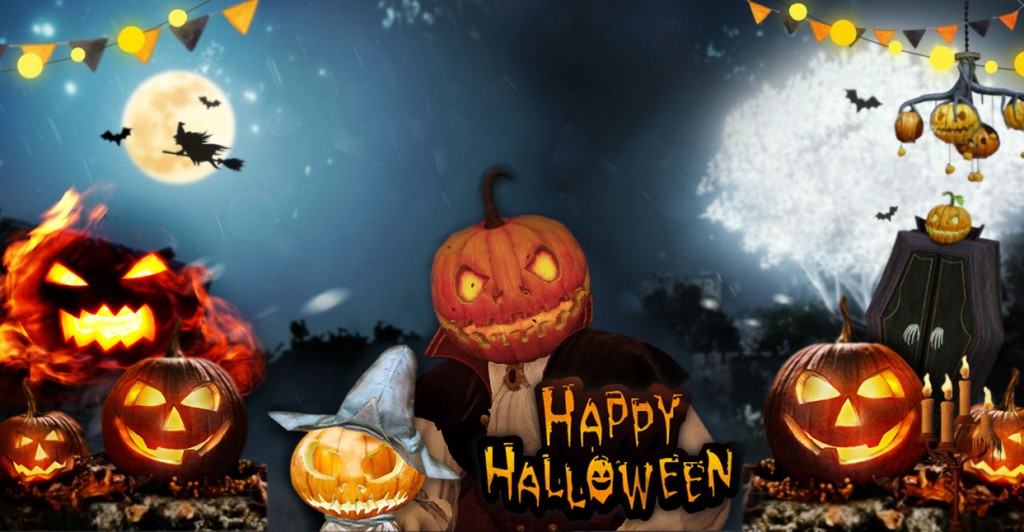 [Character]
● When a party has been added along the top party functions.
– Only party members can be used, then you can use the interaction between group members.
– When the state is automatically released over the effect of the follow, if it does not get the shot off.
– The target is to follow along if the combat is automatically turned off.
● Automatic town revived character dies during the time have been modified to 10-1 minutes
● The defense efficiency calculation of character and monster has been changed.
– Defense of all monsters has been increased slightly.
– It has been increased during PvP armor efficiency between all the characters.
※ have been conducted for pre-balance adjustment for Valencia Part2 update.
● The brightness of the primary colors of bearded male character has been adjusted.
[Warrior]
● Splitting Sword and rotation phenomenon marked the second decimal place in the numerical description of the technical damage has been fixed.
● External bayonet bayonet techniques associated symptoms disappear has been fixed in some of the technology in use.
● When the bayonet sword of technology have been converted to use the association as a sword technique it has been improved to facilitate.
● character to walk in a sitting state, some unnatural phenomenon has been improved.
[Warrior, Valkyrie]
● defense when attacked from the rear of the status condition has been modified over the effect this phenomenon intermittently applied.
[Sorcerer]
● Use a bloody contract after moving technology and basic attack symptoms are not immediately been fixed.
● The range of the shadows hitting the target technology has been extended.
[Giant]
● acquire items and this phenomenon appears to be mounted on a weapon in combat stance after picking been fixed.
[Tamer]
● avoid moving forward Dash Attack III technology acquired when the connection is slow, this phenomenon has been corrected.
[Wizard & Witch]
● The water ride aboard the hand wand phenomenon seems to have been fixed in non-combat conditions.
[Kunoichi & Ninja]
● jeompeuryeok flow at elevated status: kick off, when plugging technology can not be used normally developing the technology been modified during use.
[Item]
● sharp black pieces determination, hard decisions pieces of black tooltip has been corrected.
– Blackstone acquisition method of condensing horsepower has been added.
● technical workers of this phenomenon does not apply to normal life clothing manufacturing technologies have been fixed
– Clothing hermit may craftsmen, farmers can be dressed hermit
● blue whale exchange the items registered price of the molars have been adjusted.
● monuments sugar lumps one of the rubble has been removed Compensation Compensation exchange.
● bombs item has been changed.
– Installation time bomb item has been changed to 60 seconds.
– After 10 seconds after the bomb blast and installation, the damage will be applied to allies and enemies, including their installation.
– Anyone holding a bomb installed can be moved, for a 10-second timer will reset the bomb.
– Left-click with the mouse to throw the enemy heard after the bomb hit can cause damage.
– If you get hit by an enemy state or in a state that is carrying a bomb is knocked down, it will explode immediately.
– Explosion and immediately receive a low probability when hitting an enemy while holding a bomb, in this case the strike will be applied to all of the surrounding damage, including myself.
● New Pet Cat weeks cyanide was added.
● Bor Flats, fragrant aura increases the symptoms that have been fixed when using unusually dark Bor Flats items.
● The description of meat croquette crunchy food has been modified.
– 110 minutes the amount of combat experience acquired +5 -> 110 minutes the amount of combat experience acquired 5%
● The description of the following items has been fixed.
* The potential effects described during this breakthrough has been added.
– Northwest Ballet rod
– Epee Ria rod
– Carl peon rod
– Media rod
– Ash wood crucifix
– Maple Crucifix
● [Warrior] goyen Sword tooltip has been corrected.
– Equip: Weapon Durability 10% reduction -> Equip: Awakening weapon durability decreases consumption by 10%
[Background, NPC, effects, other]
● This phenomenon is moved to an island near the base of Red Zhenjiang resurrection has been fixed.
● Karan Karan approaches appear dead cow position of the ridge has changed.
● has been changed from Shah Ivoire waters, Grayling, fishing is not so.
● The float differently depending on the type of effect has been added.
– Ash grimace, grimace maple
[Monster]
● World ZAKA big bosses, the maximum number of characters being hit when attacking approach, press Verbier, Karan has been increased.
● When Karan approached the convoy was modified to summon summon a little farther away.
[Content]
● sharp black crystals piece, solid black crystals when machining a piece quantities Nibs group Blackstone, which can be obtained have changed
– 1 to 3 -> 1-5
● Black Stone (weapons), Blackstone (Armor), Blackstone (weapon) of the condensed horsepower, knowledge of Blackstone (armor) of condensate were added horsepower.
* Blackstone (weapons), Blackstone (Armor)
– Spiky black crystals pieces x 2, x solid piece of black determined if the two groups working nibs can be obtained.
* Blackstone's condensed horsepower (weapons), the condensed horsepower Blackstone (Armor)
– Spiky black crystals pieces 1 x Black Stone (weapons) 2, a solid black 1 x Black Stone Sculpture decision (armor) when working with two heating it can be obtained.
● Imperial Fishing delivery items have been added.
– Hyangeo, moray eels, red tilefish
● Lynch pasture image the internal structure has been modified a phenomenon that appears abnormal.
● In the bookcase together to create knowledge the chance to get knowledge has been increased.
● the probability of obtaining the items litter when fishing at sea has been reduced.
● If more than a fishing boat in inland waters has been changed so that you can obtain a higher grade of fish.
● Award of water boarding and boarding automatically when you enter and move-move-life is consumed at the same time this phenomenon has been fixed quickly.
● Carl peon / Media rods, ash / maple necessary topped with a crucifix force potential of durability has been fixed at 45.
[Referral and knowledge]
● [Warrior] returned requesting a conviction has been modified so that you can complete alone dialogue and articles in question.
● Sword Tutorial abandoned after the Commission has been modified so that progress may be re-orders.
[UI]
● combo tutorial tutorial window in such situations reconnect the UI is loaded again progress has been modified for technical input to appear immediately without float.
● successful combo step-by-step technique has been modified so that the font color and the effect is shown.
– However, failure to return.
– If the combo is within 3 seconds after the previous success of the technology following technology is being input will be considered a failure.
● goyen skilled in Sword – Sword experienced after the completion of the connection request goyen – If you won a battle this Commission has been modified so that the tutorial proceeds normally.
● 'Follow' buttons have been added to the party UI
● When a character dies when the death penalty was destroyed Jewelry message has been modified to let the destruction jewelry.
● capital contributions Valencia on more than 260, but less than 300 adventurers have been added one days referred six paper that can be accepted.
– One days; incantation of prohibited Krone
– One days; necessities of desert adventurers
– One days; long-distance transport
– One days], and this harsh world
– One days; malsseongjaengyi Prince (female characters only orders only)
– One days; malsseongjaengyi princess (male characters only orders only)
● it has been modified in the form attached to this name in the near NPC NPC icon on the search.
● awakening alert has been added Weapon durability.
● If you complete the transition occupied the fort and the command post, even if you do not progress except for the occupation of the other guild guild name and guild status before the occupation colon has been changed to display as '????'.
– Guild marks are not displayed, you can not see the score before the occupation.
– When the transition started occupying all participating guilds will be displayed.
● can catch up with this phenomenon does not apply to boarding Directions on board the water has been corrected.
● immediately after the end of occupation before the occupation in all the occupied guild status it has been corrected on the most exposed.
● World Map has been modified for this purpose in making creative uses icons to show the list.
– However, guild production is excluded.
● World map of the fort built in the guild window and window production, ignored work in progress' check button has been added.
– If the corresponding button is not already completed, plus the number of jobs and number of jobs currently in progress to reach the total number of jobs, it is possible to proceed with further action.
Ignore and advanced materials operations is consumed not returned.
● Add Friend notification, a new notification letter effect has been changed.
● Limited product was added to Perl LIMITED indicator appears in stores.
● Guild corresponding to less than 20 people in guild Guild rank has been changed to exclude from the rankings.
● received a request from the state to work by pressing the NPC Commissioner contract workers has been fixed phenomenon is referred to the dialog.
● occupation in a non-guild UI Main Page before occupying guild icon border has been modified this phenomenon is exposed.
[System]
● If the escorts shot of water boarding commissioned this phenomenon can not be completed, the Commission has been fixed.
● Some workers when the workers move the channel during the operation has been modified so as to move along the channel.
– Based production, home production, moves along during upgrades.
● The safety zone near the border and in the region has been modified so that you can build a command post and fort.
● My family has been modified so that the character palette, which owns the shares.
● Automatic physical and mental characters revived when (divine power) has been modified to resurrection as a 100% condition.
● has been modified to allow immediate revival when a character dies while boarding a flight award with water.
● Characters in the safety zone has been modified so that you can repair the fort and the command post.
● The phenomenon of selling claws of the black ordinance has been modified in some NPC shops.
– The item shall not be used if you have already purchased can be sold back to the store.
---
Please have a more enjoyable time on the Black Desert.